One of the primary advantages of hiring us is getting specialized expertise. When you need to raise capital for a business, it's that kind of focused guidance that makes our fractional CFO model an ideal solution.
Let's talk capital raising strategy
If you're a business looking to raise capital, you know it can be a complex process. You know that "the why" of raising capital is just as important as knowing how to raise capital for business. That's where we come in.
One of our experienced fractional CFOs can help guide you through the capital raising process and identify the ways to raise capital for your business that make the most sense.
We have fractional CFOs with extensive experience in planning—and more importantly, executing—an efficient capital raising strategy. And as with other areas of our practice, our capital raising specialist CFOs have been where you are. They're restless entrepreneurs just like you.
Whether you're a start-up looking for seed funding or an established company seeking to expand, we can help you develop a customized capital raising strategy that meets your specific needs.
SCHEDULE MY FREE CONSULT
Raising capital 101: Start at the Beginning
Sounds obvious, doesn't it? You'd be surprised how many companies don't know where to start, or worse, they "get the cart before the horse," working on pitch decks and diving into the deep end of spreadsheets and analyses without having a well-defined strategy or direction. Or maybe they don't have an in-focus, 360-degree view of their present business situation, so that even if they can get in front of investors, they can't answer fundamental questions.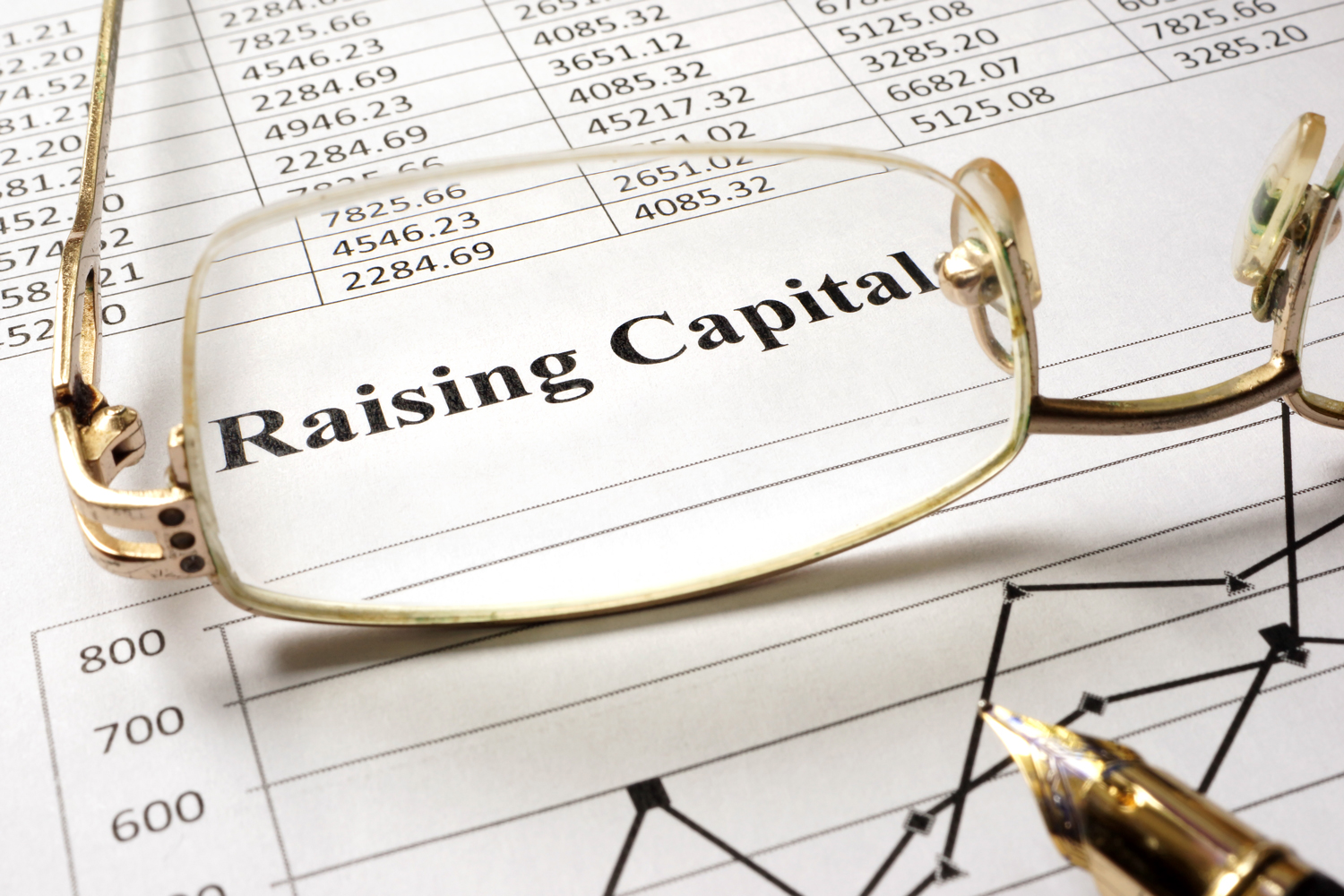 You get it. You need a plan. A smart, highly detailed plan that begins with knowing where you are now, where you want to be, when you want to be there, and how you're going to get there.
And planning takes time.
Oh, and you also need to run your business as CEO at the same time.
If that's you, or even something like you, you're not alone. In fact, it's incredibly common in the life of a business to reach a point where raising capital is necessary to further fuel its growth, and yet, not know the next steps. We can help. Whether you and your team need the basics, a "Raising Capital 101" crash course, or you've had some experience and are facing unprecedented challenges, our fractional CFO model is built around providing the level of help you need—at a fraction of the full-time CFO cost.
One of our CFOs can help equip your team with the knowledge they need to fund the next chapter in your business—and it all starts with a complimentary consultation in which we'll discuss your needs and help you understand the specific ways in which one of our fractional CFOs can help.
Contact us to schedule your first meeting today.
SCHEDULE MY FREE CONSULT

Burt and his team deliver results... they play a key role in keeping our company financially healthy, which means we can continue to create more freedom in the lives of the clients we serve.
— Davy Tyburski, President of Freedom Founders
Benefits of a Fractional CFO in the Capital Raising Process
You wouldn't be here if you didn't know how complicated the capital raising process is. It can easily become a full-time job, and as the CEO, you simply don't have the bandwidth for it.
But is a fractional CFO the right solution? Depending on your company's specific needs, there are 3 key strategic advantages to hiring us to help formulate and execute your capital raising strategy:
Cost
You need CFO expertise but can't afford a full-time CFO salary. In short, it costs less to hire a fractional CFO to consult your business than it would to hire a full-time CFO.
Specialized expertise
Our CFOs have the kind of actual entrepreneurial experience<url:"About us page"> you do. And while we fully understand the challenges and opportunities you face, our unique perspective as both entrepreneurs and CFOs provides the impetus for success in the capital raising process.
Bespoke approach
While there are common themes in the realm of working to raise capital for business, what worked for one business won't necessarily work for another. That's what makes your business, your business. We'll take the time to get to know your unique position in your vertical, and then we'll take that knowledge to build a capital raising strategy you and your team can execute—whether you want to fly solo or have us be your wingman.
Don't let the complexities built into the capital raising process keep your business from being all you know it can be. Let us help, starting with a free consultation.
SCHEDULE MY FREE CONSULT
How do companies raise capital?
Every business needs capital in order to grow and succeed. Whether you're a startup or an established business, raising capital is essential to funding your operations and expanding your reach. For companies looking to raise capital…
Read More